accepted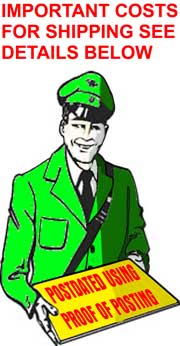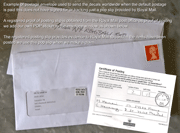 Standard postage for the UK is 1st class, Worldwide is economy both using registered proof of posting.
If you require signed for tracked delivery there is an additional cost of £2.55 for the UK and £6.85 at cost for worldwide this is what Royal Mail charge.
We have found the standard postage faster than signed for in nine out of ten cases, it appears that custom checks hold up delivery.
When items are not delivered on time we ask buyers to be aware at the time of purchase that there might be an extended delivery period because of circumstances outside of the sellers control...
All delivery times can vary so please allow 3 to 30 days for UK and Europe and Worldwide 15 to 60 days.
This website is protected 100% by a secure connection using supergraphics servers which cannot be hacked like third party servers with remote access. Our servers do not use http access so there is no way in. When your ready to pay payments are made on paypal servers and not Super Graphics servers.

Protected by SECURE SOCKET LAYER when your ready to make a paypal purchase, you will be re-directed to the paypal website using https: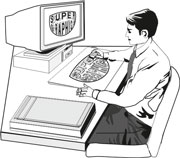 Do you require a bespoke brake or wheel decal sticker, are you looking to restore a damaged wheel or brake caliper back to its former glory when an original replacement is not available, we can help.